Monet, l'experiència immersiva
1 July to 20 September, 2020
90
"Monet, the immersive experience" is a unique proposal on a global scale that invites you to immerse yourself in the most extraordinary masterpieces of Impressionism.
In the virtual reality zone,

visitors will be able to stroll through the most important destinations in the painter's life: from his childhood in Le Le Havre, youth in Paris, stays in London, the Dutch refuge in Zaandam, family life in Argenteuil, until his last stage in Giverny.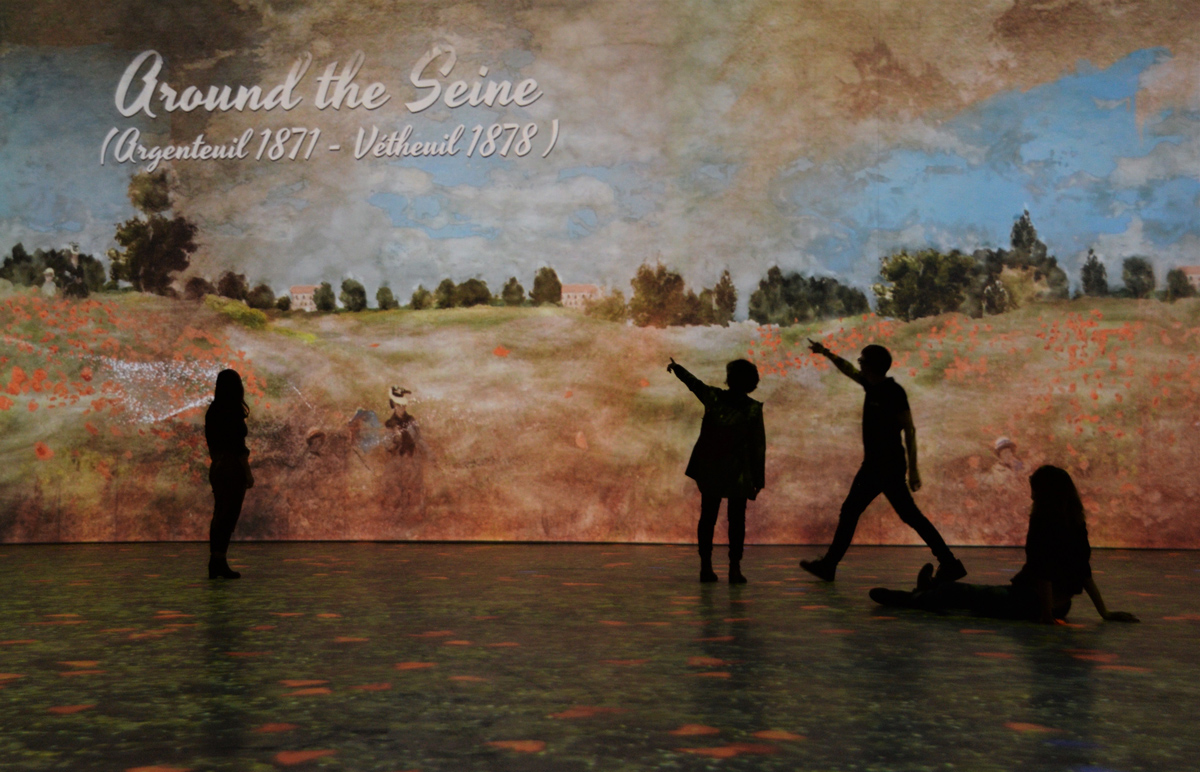 Claude Monet (París, 1840 – Giverny, 1926)
Claude Monet (Paris, 1840 – Giverny, 1926) was a pioneer in the use of free brushstroke and the author of the painting "Impression, Rising Sun", which served to name the artistic movement known as Impressionism.
The exhibition combines state-of-the-art technologies to discover how Monet

, leading a whole generation of artists, knew how to observe and represent the reality of 'a revolutionary way.

After the advent of photography, the challenge for artists like Monet was to paint the changing reality, the fleeting moments, understanding the art of painting as a spontaneous act.
Projections 360º
Virtual reality
1000 m2 screen
Large format projections in high definition will flood the central space of IDEAL

surprisingly explaining Monet's particular pictorial technique and the history of his most popular works. A tribute to the painter who changed the history of art by learning to capture the beauty of the ephemeral.