COMING SOON AT IDEAL BARCELONA
This November arrives Frida Kahlo, THE LIFE OF AN ICON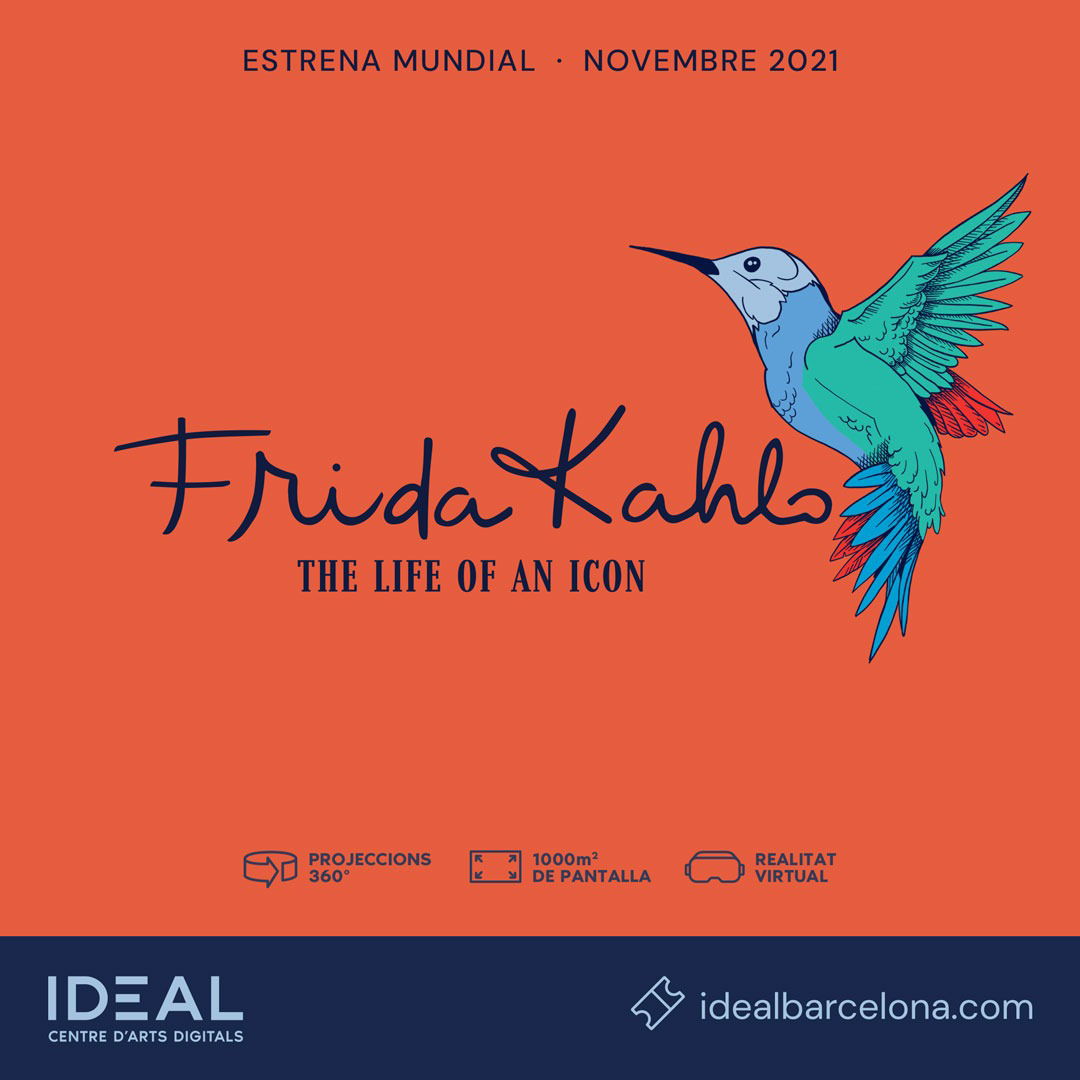 IDEAL is a center of digital culture with a unique technological team in Europe, which experiences immersion from audiovisual projections, augmented reality, virtual reality and holography to create a new relationship between art and society.
IDEAL
360º PROJECTIONS
1000 M2 OF SCREEN
VIRTUAL REALITY
GIFT KLIMT, THE IMMERSIVE EXPERIENCE
To every age its art, to every art its freedom | 360º projections. 1000m² of screen. Virtual Reality. The experience will consist of large format pieces to immersive 360º, virtual reality, projections and interactive propositions through artificial intelligence.